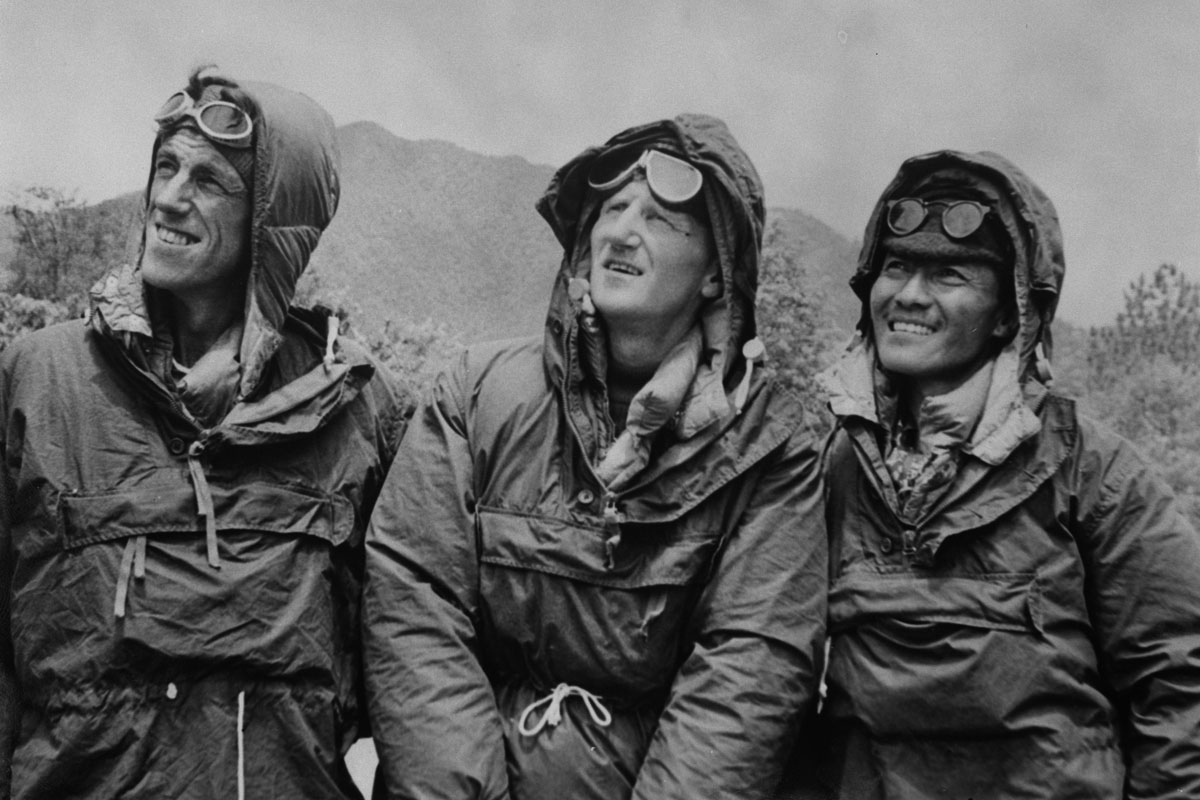 slayers among men.
From SFGate:
Nepal celebrated the 60th anniversary of the conquest of Mount Everest on Wednesday by honoring climbers who followed in the footsteps of Edmund Hillary and Tenzing Norgay.

Among them was Italian Reinhold Messner, the first climber to scale Everest without using bottled oxygen and the first person to climb all of the world's 14 highest peaks.

"I am here in Nepal again for filming … not any more for climbing," Messner said, adding he did reach the base camp of Mount Kanchenjunga during his visit. "I am full of energy and full of enthusiasm for this country."

Nepalese officials offered flower garlands and scarfs to the climbers who took part in the ceremony. They were taken around Katmandu on horse-drawn carriages followed by hundreds of people who marched holding banners to mark the anniversary.

Hillary and Norgay reached the summit of Everest on May 29, 1953. Since then thousands of people have reached the 8,850-meter (29,035-foot) peak.
and from NPR:
On this, the 60th anniversary of the first successful summit of the world's tallest mountain, there's plenty of news about Mount Everest. Here are six stories [NPR] found interesting.