Zhang Kechun is a 32 year old Chinese photographer born in Sichuan, China. He's created a large-format collection of photographs called "The Yellow River Surging Northward Rumblingly." The images — with their muted tones — showcase a stunning, vast landscape mottled with people. The large intrusions and scars on the scenery — smoke stacks, superhighways, cooling towers — appear unnatural, huge, imposing. Large compared to the scale of the people in his photos, but small in comparison to the enormity of the surroundings. Really impressive work.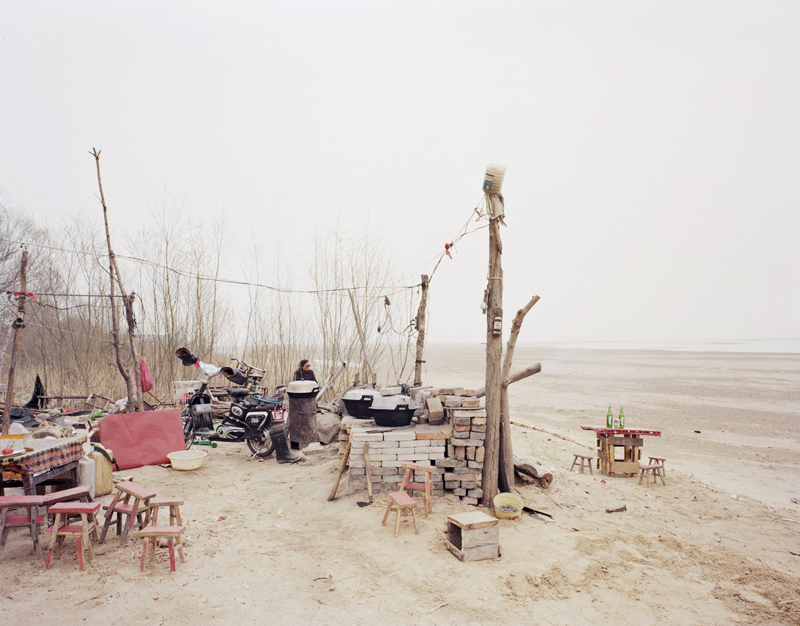 It is a river, with its unity of bend and straight, fullness and imperfection, rapid and slow, active or tranquil, majestic and elegant, simple and wonderful, bright and dark, light and color, form and spirit, visionary and real… It embraces people's reality and fate, joy and sorrow, firmness and leisure.

I determined to follow its pace, with all my courage and my… large format camera.

See the whole set here.